Underfloor Heating Low Profile Plastic Castellated Egg Crate Floor Panel for 15mm,16mm,17mm Pipe (Min 60 Panels) - EPS 10MM
Plastic Castellated Egg Crate Floor Panel for 15 16 17mm Pipe (Min 60 Panels)
(Min 60 panels)
PALLET ONLY DELIVERY - 2 DAY LEADTIME 
The Castellated floor panels allows for a fast installation together with accurate fixing of underfloor heating pipes. The design allows the pipe to be held securely in place by the castellated knobs. It also acts as a pipe fixing template ensuring accurate spacing of pipes allowing a even heat distribution. They are lightweight and can be easily cut to size to fit any room shape. The underfloor heating pipes can be fitted and securely held in position before and during the laying of the floor screed.
The trays are provided in black, and can be neatly overlapped to create a fully interlocking continuous grid floor panel ready for the pipes which can be fixed at 50mm pipe centres.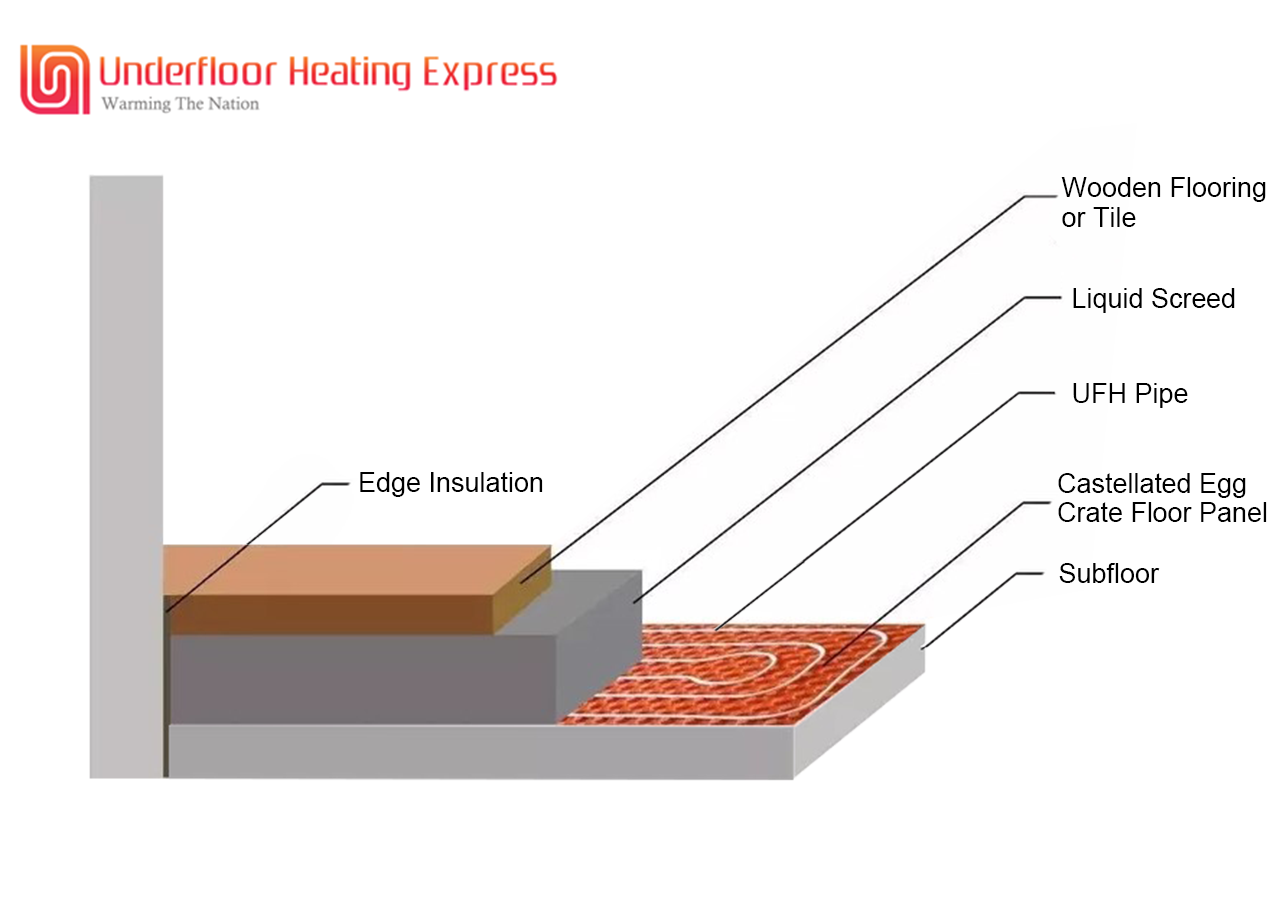 Features and Benefits
• Total size 1220mm x 820mm x 30mm
• Suitable for 15mm, 16mm, 17mm pipes
• Pipe Centres can be at 50mm
• Easy to install
• Made from Recycled High Impact Polystyrene
• Minimum amount of waste
• Eliminates pipe contact with insulation
• Each panel will cover approx 1 square metre
• Colour - black
Minimum quantity available is 60, as they are delivered on pallet(s). Please note you must be able to receive them in this way when delivered.