18mm - XPS 1200mmx600mmx18mm Routed Panel for 12mm Underfloor Heating Pipe – 150mm Centre
Tiles - can be laid directly on top with flexible tile adhesives.
Wooden/Laminated Floor - can be laid on top with a layer of self-levelling compound.
(Minimum Order 50 boards)
BASED ON THE QUANTITY OF BOARDS, YOUR ORDER WILL ARRIVE EITHER BY PARCEL OR PALLETISED. IF PALLETISED. DELIVERY IS USUALLY 1-2 WORKING DAYS. 
XPS 18mm Premium Solid Floor Routed Panels
Ideal for Water Underfloor Heating 12 mm pipe
Each board covers 0.72 sqm
The Extruded Polystyrene(XPS) Insulation - is known worldwide for exceptional long-term insulation performance on foundations, walls, roofs, underfloor and more.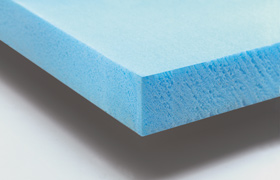 This insulation board is designed specifically for use with water underfloor heating systems, very high compressive strength (30tonnes / m2), light weight, high efficiency and low cost make this thermal board an ideal choice when fitting heating on to a poorly insulated concrete or screed base and works excellently with water underfloor heating systems.
Dimensions
The dimensions of each board are 0.72m2 (600mm x 1200mm x 18mm)
The boards have 150mm centres.
Installations
Panels must be installed onto existing suitable subfloors ie: solid concrete/screeded floors or suitable 18mm structurally sound wooden subfloors such as 18mm exterior plywood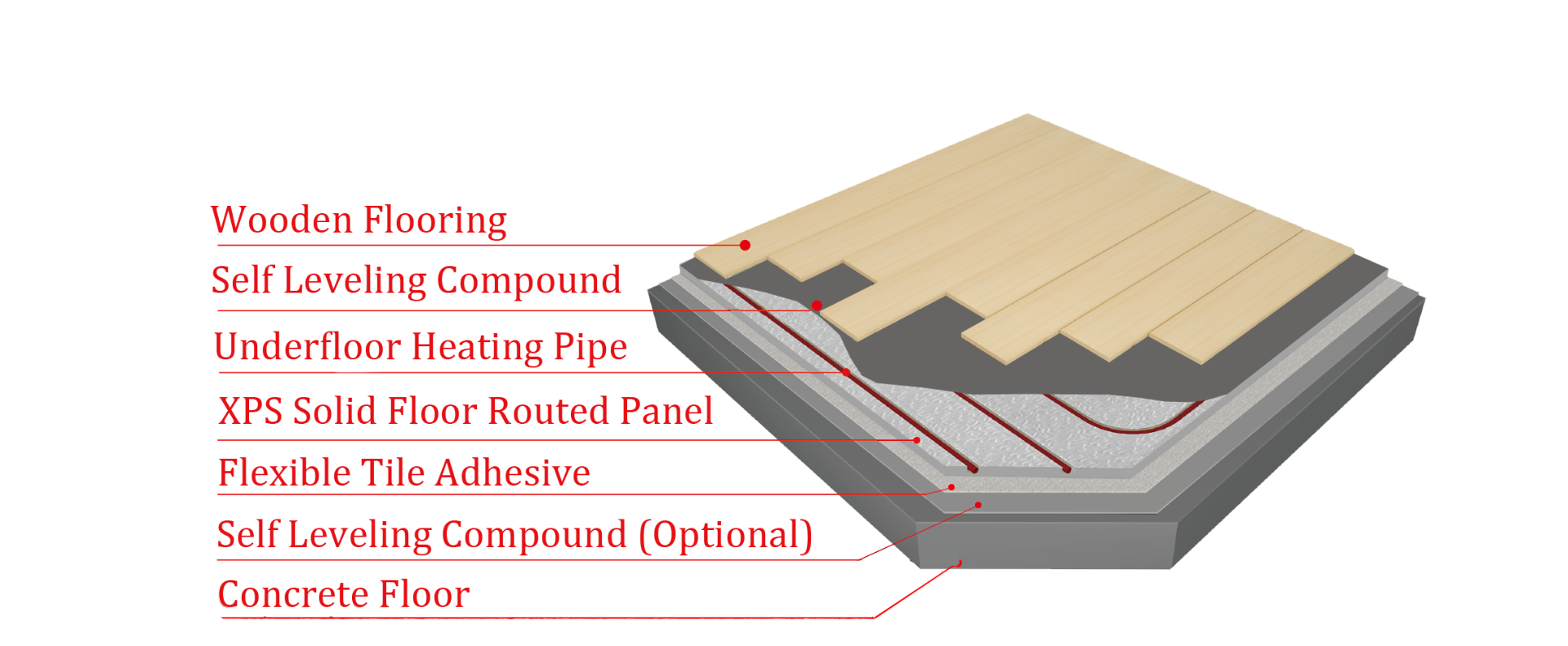 Key Features 
Covered by BBA and CE certified to meet with all the EU and UK standards.
Worldwide respectful premium brand Styrofoam boards from Dow Chemical Co. 
The boards have 150mm centres, providing an even distribution of heat. This system is suitable for domestic as well as commercial applications

     

High compressive strength, low moisture absorbance, excellent thermal performance.

       

Fire protection Class euro E grade      
 Lightweight and strong.

   

Will last lifetime (50 years warranty)